Some have asked in the past on where I work, so I thought that I would share with everyone My "Office"
I am an Assisstant Cabinets and Appliances Manager at Menards. I have been with the company since August of 2003.
Here is Kitchen #1, also know as the Medallion Kitchen.
Medallion Cabinets
are manufactured in Waconia, MN (Almost down the road from Valley Fair!) I am in the process of repainting the walls, so I will post a new picture once they are painted! It will be a green color. (Something Sage. I remember the sage part... lol)
We are #2 in our region for Schrock cabinets (Marion IA just just pennies above us), and we have recieved GOLD awards for the last 6 years! (you can see 4 of them underneath the white cabinets on the far left side) Bob, our rep is AWESOME!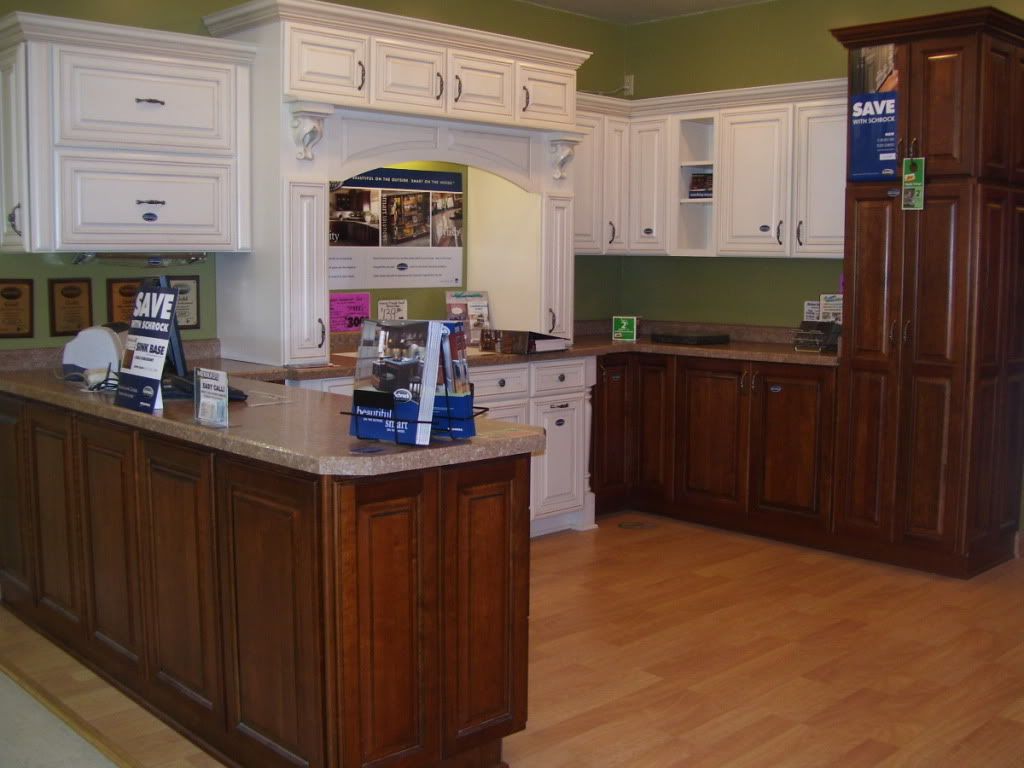 Here are 2 more Medallion pieces - both Hutches. I am painting these walls too, and will post a new picture when they are done.
The one on the left will be painted a dark brown, and the one on the right will be a red.
Here is a blury picture of the "Main" aisle. The pretty Whirlpool Cabrio's are there in front of the big beam, and to the left of them are Whirlpool Duet Sports. And you can't really see it good, but after the Sports is a Maytag Gemini
And... This is where I sleep LOL, somedays I would really like to take a nap! These Serta Mattresses are temping and usually calling my name late at night.
The best part about these? They are made just 9 miles down the road from the store, right in Clear Lake IA! (ya know.. Where Buddy Holly last played before his plane crash...)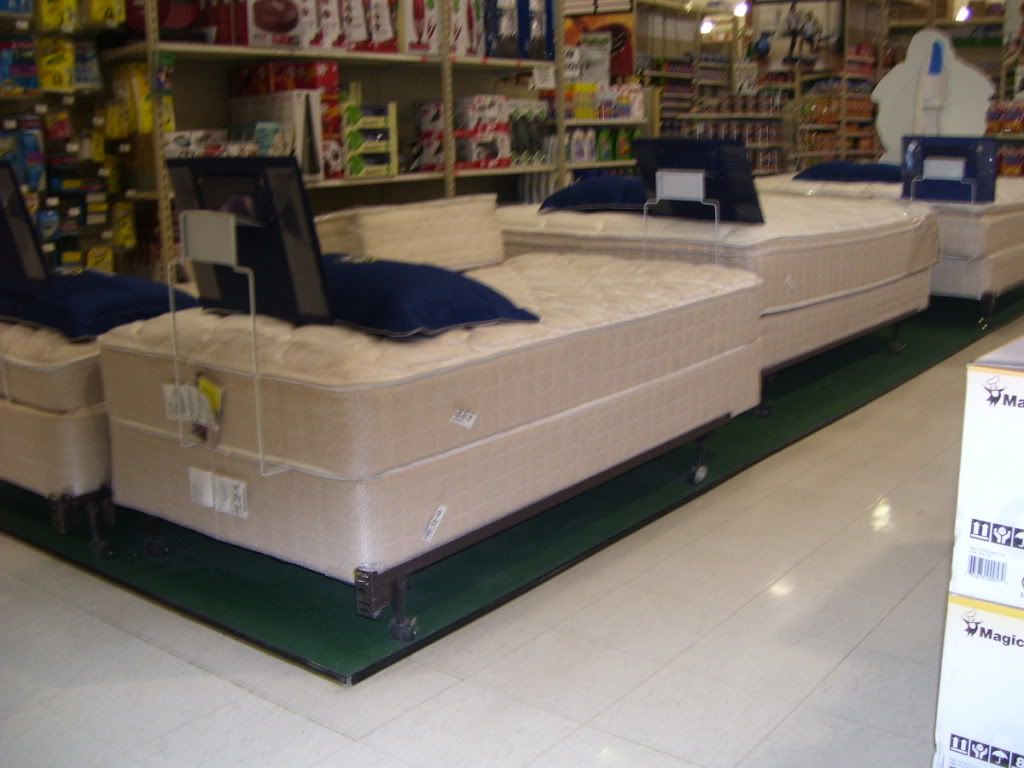 Well, I hope that you enjoyed your 'tour'. I have many other things in the department, but these are the bigger items. There's Vacuums and Ready to assemble cabinets, and small appliances too. Thanks for stopping by!