** I changed the date on this post, hoping that feedburner sends it out again for all those getting email notices. For some reason, the links ran together, and you are only able to download the Soultions Cart File from the email. I have fixed this, so the ones on the blog are correct. Sorry for all the trouble! Hoping that this post gets resent to everyone!!**
It took me over 2 hours, but I got all the cart lists updated. Everything from the newest From My Kitchen, to Picturesque to Batman Activity is now included on the list!

I have also reformated the sizes, so now you can view the Excel file at 100% and not have to scroll around (or set it at 50% or less cause it was too big!)

The previous PDF's will no longer be available - thanks to the many thousands that downloaded them! You will want to stay up to date and download these new ones!
The Gypsy Font and Gypsy Shapes are NOT included in this update, since it sounds like as of now, they will only be available Electronically preloaded onto a Gypsy.

Feedback and comments are greatly appreciated!!
**The pictures are just pictures - download the PDF files for better quality (than these pictures) They are crystal clear in the PDF's!!***
** It was brought to my attention that Cuttin Up was left off on the font list. The file below has Cuttin Up, even tho the picture does not show it**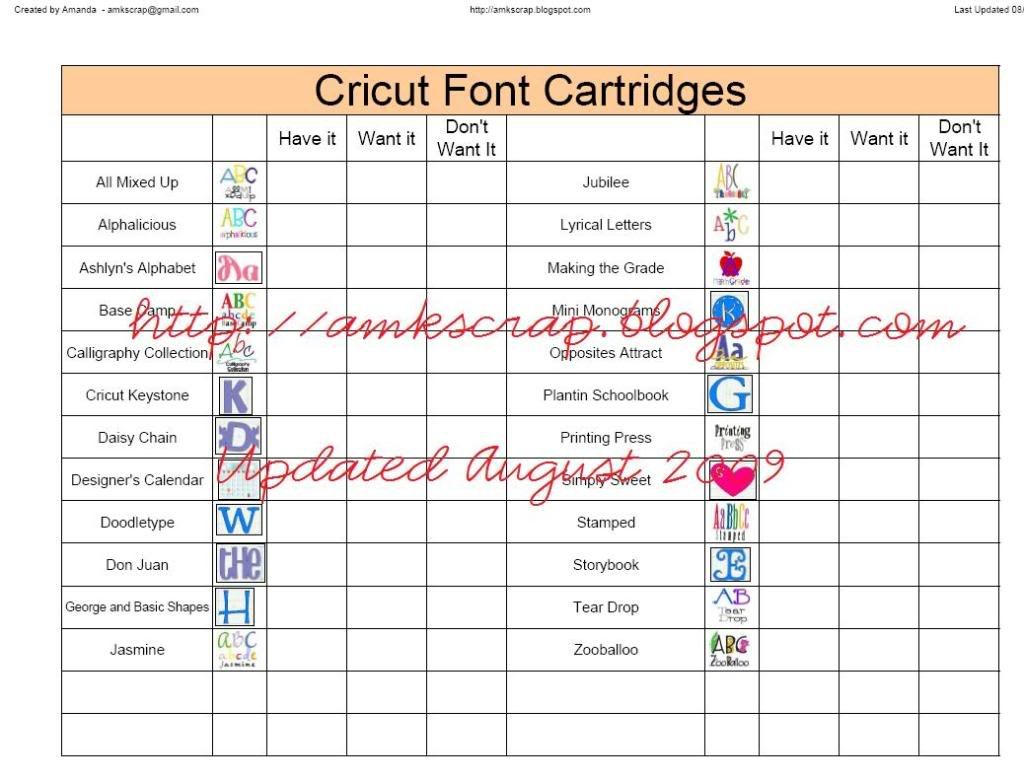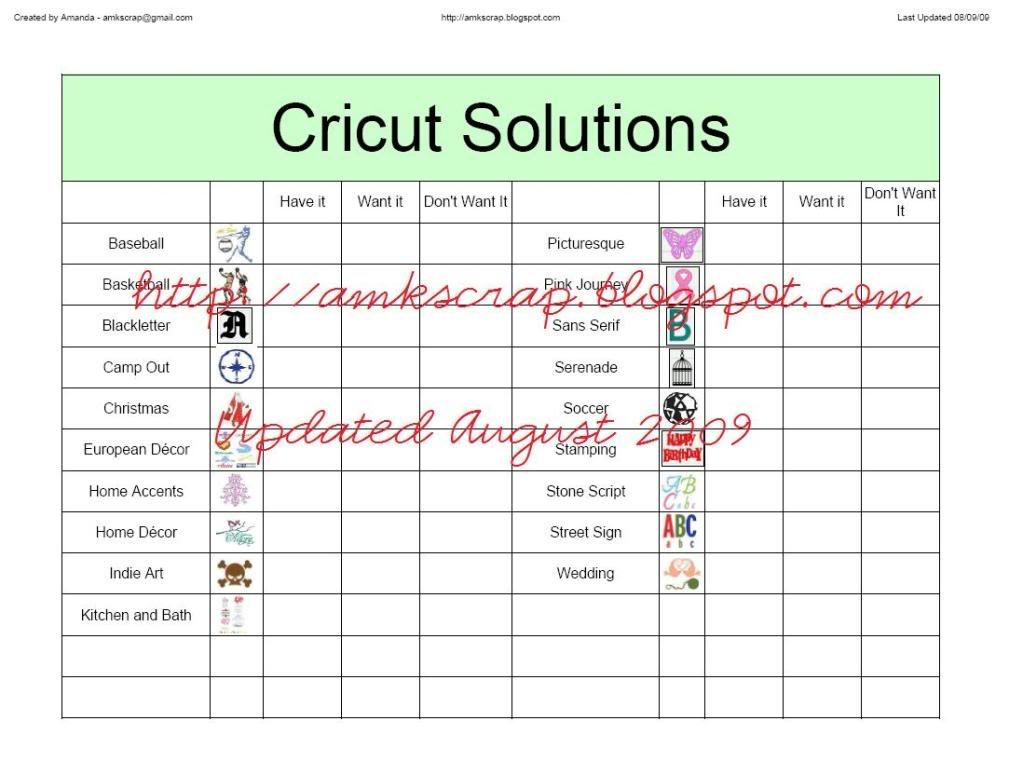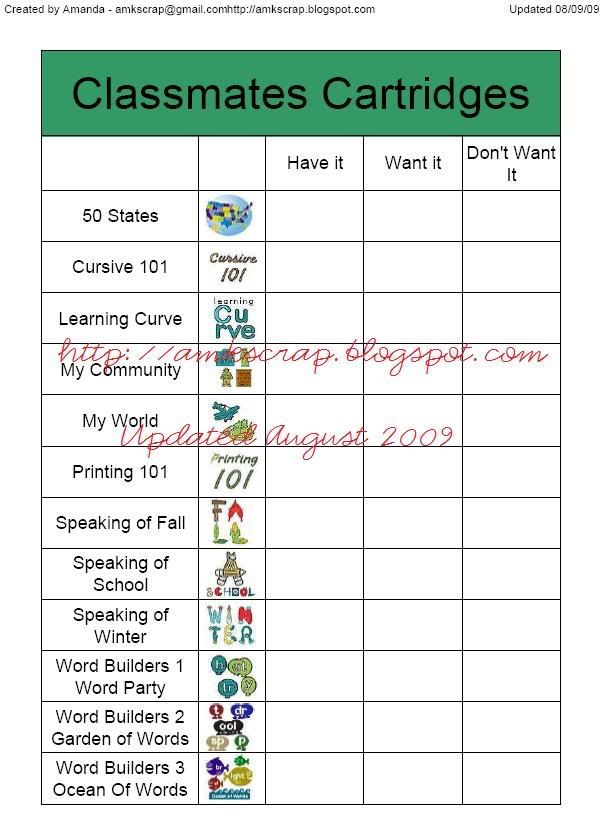 DOWNLOAD PDF FILES - Download each one to get all the carts!
CRICUT FONTS - **revised file**
CRICUT SHAPES
CRICUT LICENSED
CRICUT SOULTIONS
DOWNLOAD EXCEL FILE - This has all charts, in an editable format.