I saw on the cricut board all these cool colored cricuts and well.. I wanted one too!
So I took the plung and painted mine purple and blue!
Here's the prep picture.. I had a heck of a time getting the rub-ons off from when I altered it before.. (see my
Altered Cricut
post for before pictures) so I just spray painted over the ones I couldn't get off..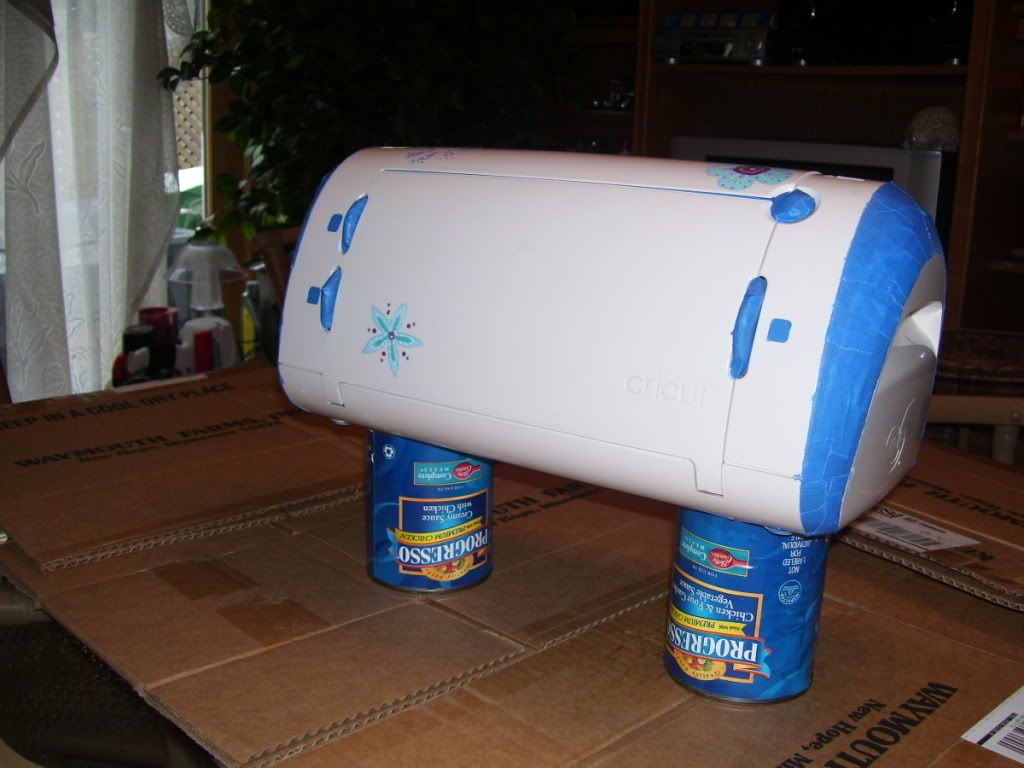 And here it is done!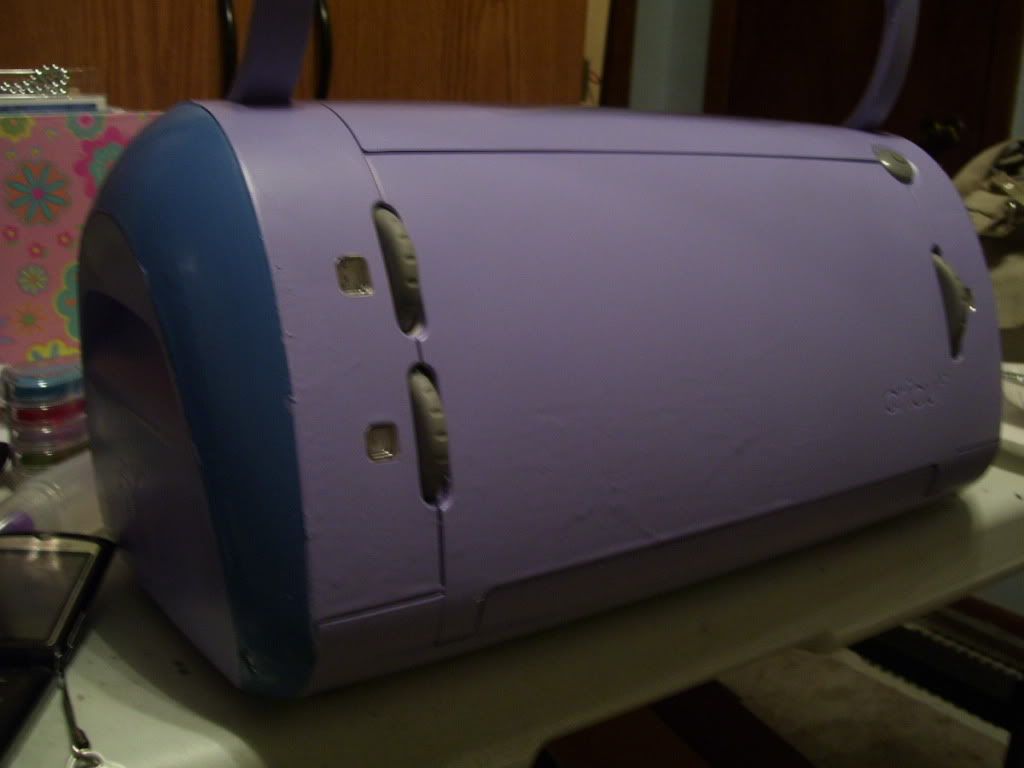 Did you know.. that spray paint eats through foam?!
I found that out while doing my touch ups! - I even had 2 bowls, and it ate right through them! Tin or plastic works MUCH better!!