This past weekend a Coworker got married! We were invited to the dance, and well, I just HAD to pull out my cricut (even tho I had no urge to LOL) and make her something super cute.
I went back to the Perfect Pear Card - because it's so darn cute! And this time, below you will find 2 cute files - one for a 5x7 Card (which is this one) and one for a 4.25x5.5 card (A2)
You will need Joys of the Seasons and Paper Doll Dress Up for this one!
Cuttlebug - D'vine swirl used for the back
Fun Flock for the leaves
Stickles for the veil and hat accents
and skittles for the veil and bow
I did not use the flowers in the cut file, instead I used Heather Flower Soft.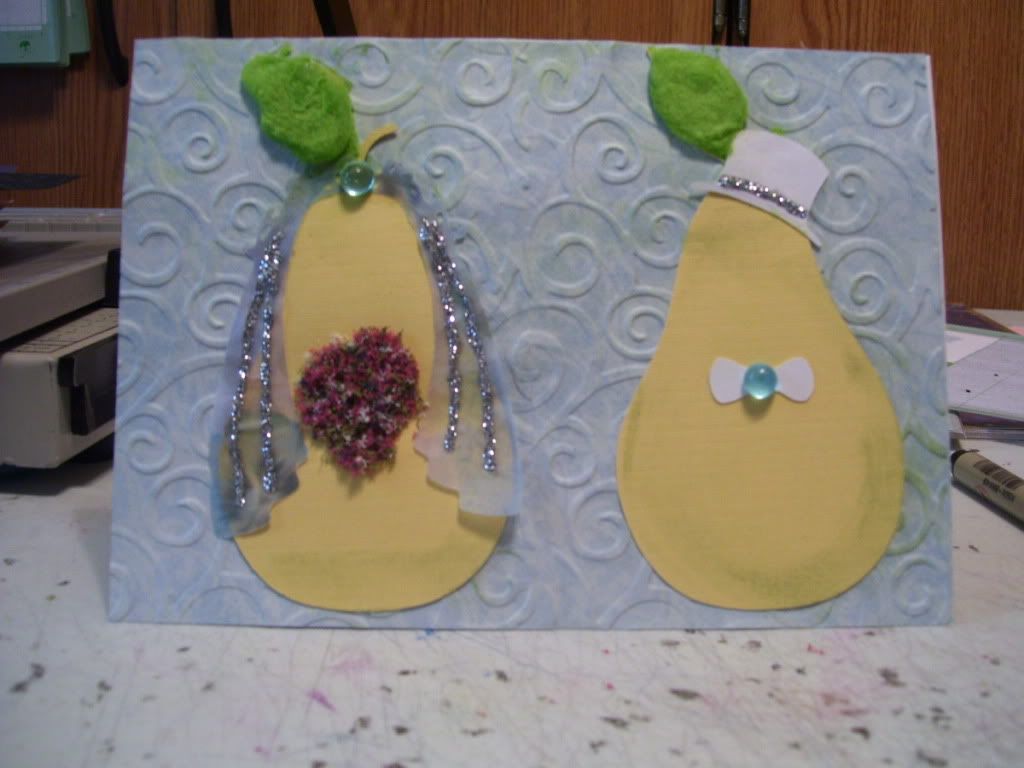 Made with JOTS and PDDU
CUT FILE FOR AN 4.25 x 5.5 CARD
CUT FILE FOR AN 5 x 7 CARD
Previous PERFECT PAIR POST