I found this cute little jar at Walmart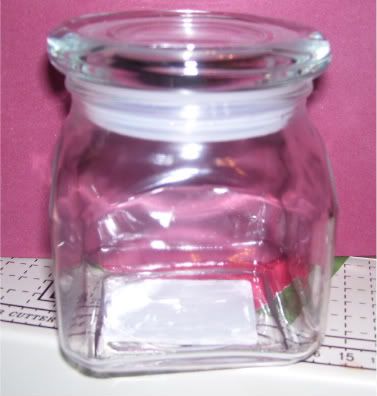 and just had to see what I could do with it. Orginally, I was going to decorate it in Vinyl. But.. then a lightbulb went off and I thought I'd give it a shot and try Glass Etching!
I wondered Hobby Lobby, with my 25% off coupon in hand, looking for etching cream. It was in the aisle with the candle making supplies and the mosaic tiles. It was $8.50 for 3 oz. And then 25% off of that. So, $6.38 total.
I wanted flowers and butterflies, cause they are pretty. So I lined them up in DS so that they would fit on the sides of my jar. And then I cut it out on Vinyl. Vinyl was ordered from Ebay Seller
Rice892
.
I cut the vinyl into squares after it was done cutting, and then I removed it from my mat. I used a craft knife to cut it while on the mat. Here's a picture of the images

The first flowers are from Walk in my Garden, the butterfly is Indie Art, and the other flower and butterfly are also Walk in my Garden.
Using Transfer Tape, I put the images on my jar.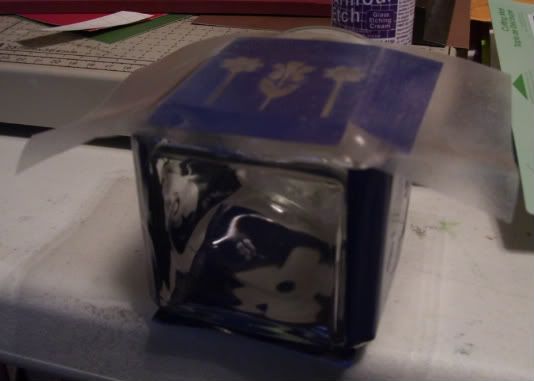 All images on Jar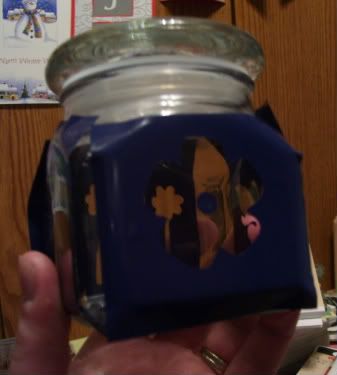 Then, of course I couldn't find my stash of paint brushes, so I used a foam brush instead - it worked great!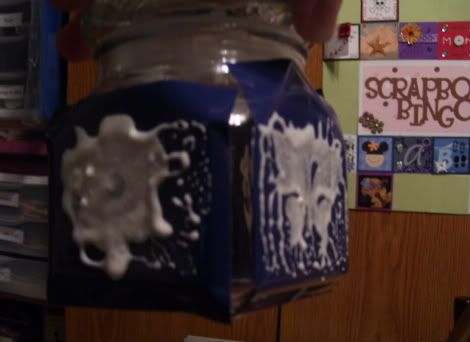 Just be careful that you stay on your vinyl.. it will etch any glass, but doesn't hurt the vinyl or etch through it.
The directions on the cream say to let it sit for 5 minutes. I know I let it sit longer cause I lost track of time. It may have been 10 minutes or so. Then, wash it off. I took it into the bathroom and using a wash cloth, I wiped it down .
Then, let it dry. and Whal-la! You've etched!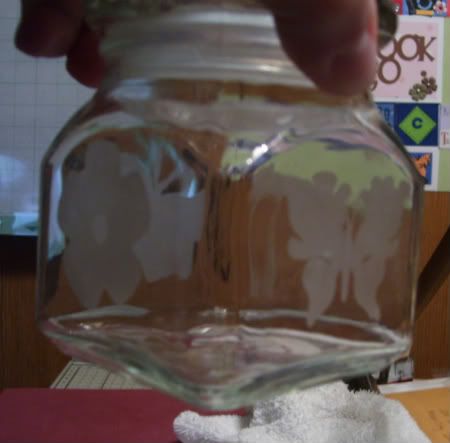 Here's with paper behind it so that it can be seen better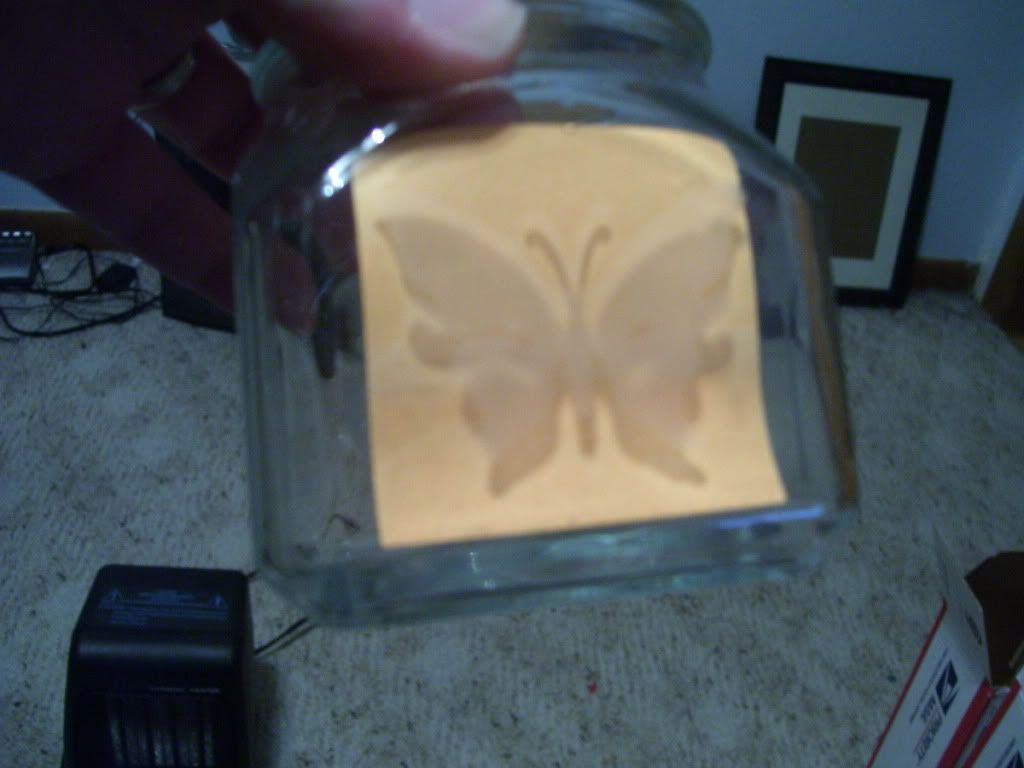 And.. then I put my primas in there! Looks beautiful!