The first method I tried was using a Mist. This was purcahsed at HL for $3.59 a bottle. I got it on clearence, and it came in Green, Brown and Red also. I have used the Blueberry Shake for this tutorial.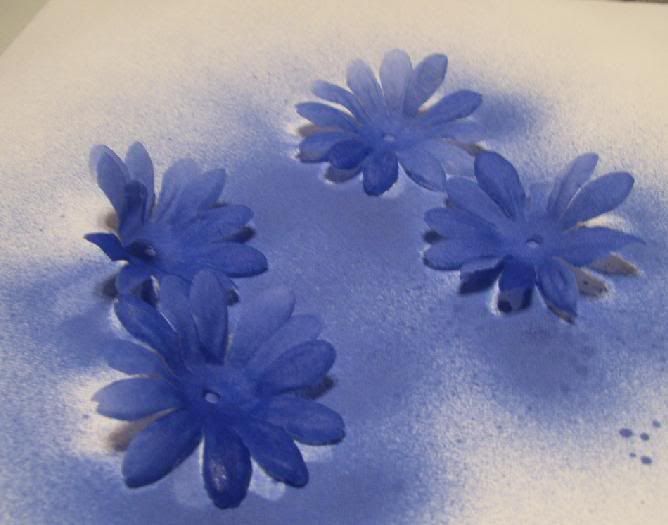 I scattered a few flowers on to blank paper. This is just cardstock. I later found that it's best to have chipboard or scrap cardboard under it, so that it doesn't leak through on to your table.Then I just sprayed the flowers. I tried to do it as evenly as I could, but some were over sprayed. I found that the mist dries quite quickly.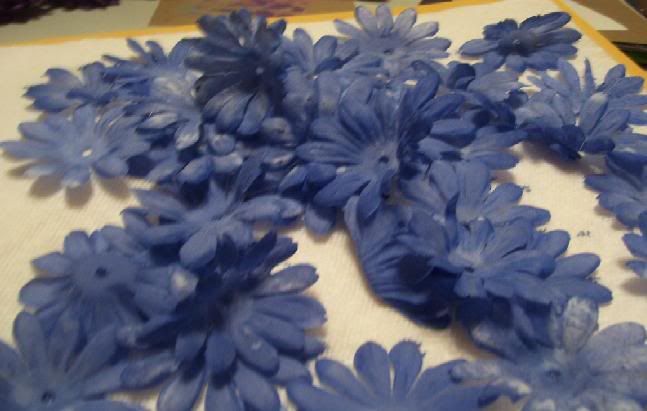 Here's a Flower, colored with Mist.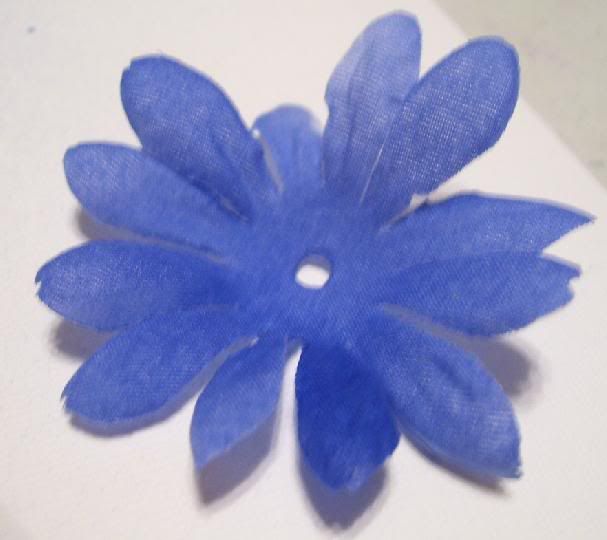 And some Green and Brown misters too
Then, I tried alcohol inks. I have been very conservitive on my inks - don't want to run out. So I tried first to mix with water. The color here is from Tim Holtz, Wild Plum. *NOTE* My bowl turned pink. I used a Mr Clean Magic Eraser to clean it up, I'm sure something else would work too, but this was in reach when I dumped out the access water.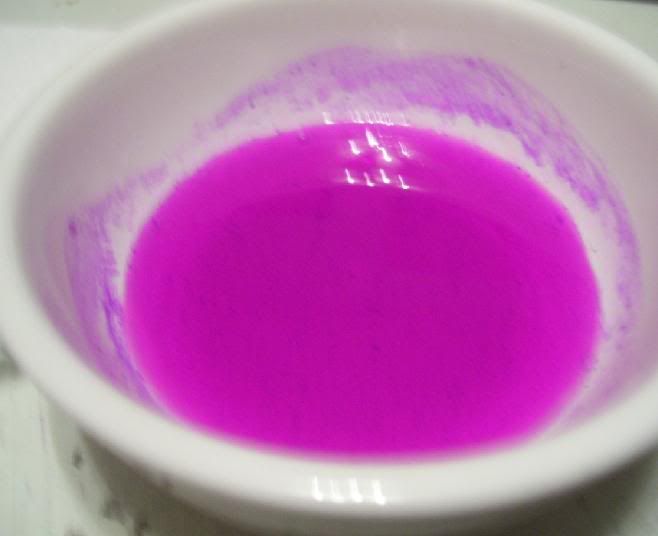 It didn't take much swirling in the water to give these flowers a nice pink shade. Unfortunetly, I was going for a more purple look. I checked though my inks, and I didn't have Eggplant which seems look more purplish.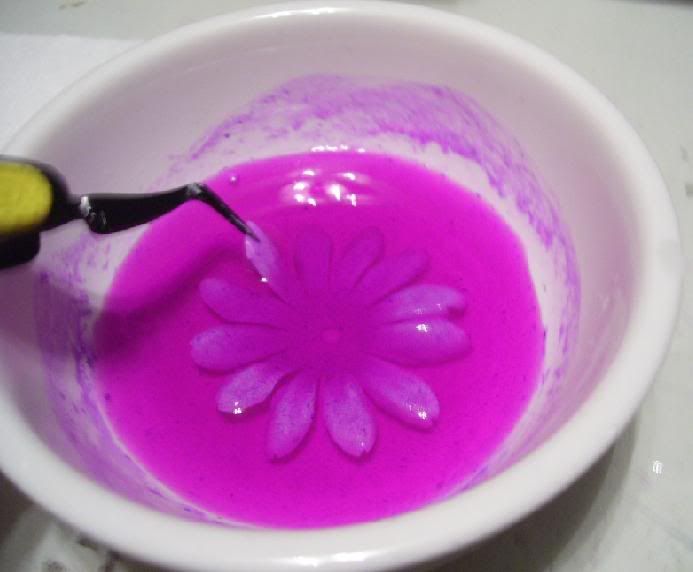 Here's letting the flowers dry. They dried pretty quick too.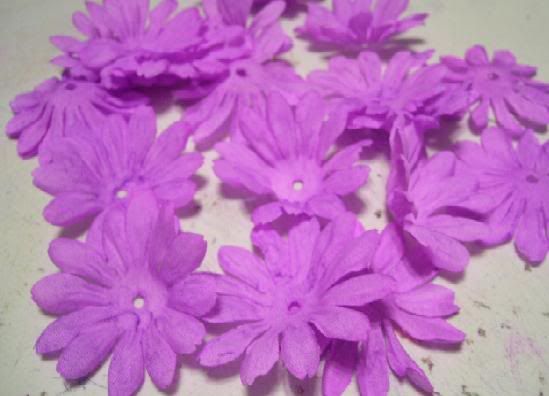 Being with water, they were more wet than the blue ones - look what it did to my table! Silly me, I should have put down some cardboard first. However Mr Clean Magic Eraser wiped the staining away.
My Next try was to use the ink directly onto the flower. This came to a pretty, rich purple. Still being the supplies hoarder I am, I didn't want to go through a bottle to dye these flowers.
Then I tried Inks. I started with a Martha Stewart ink that I purcahsed at Walmart. Here's a purple flower, and next is a blue flower.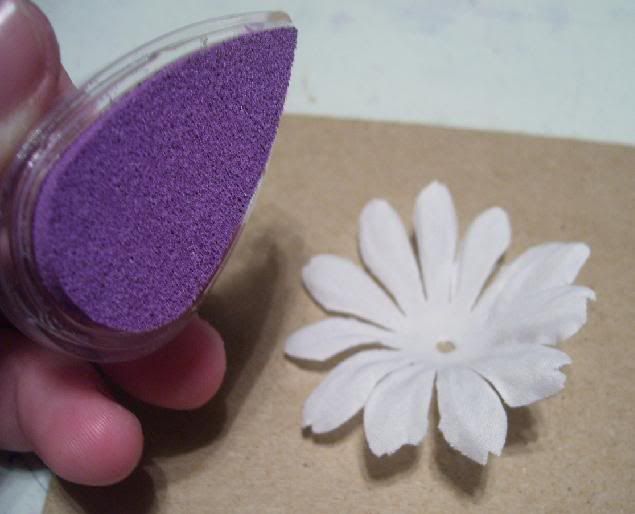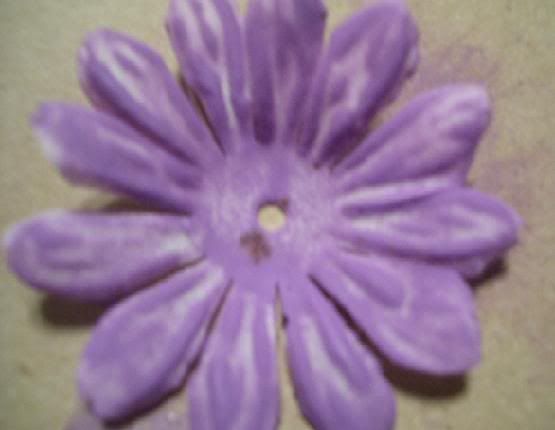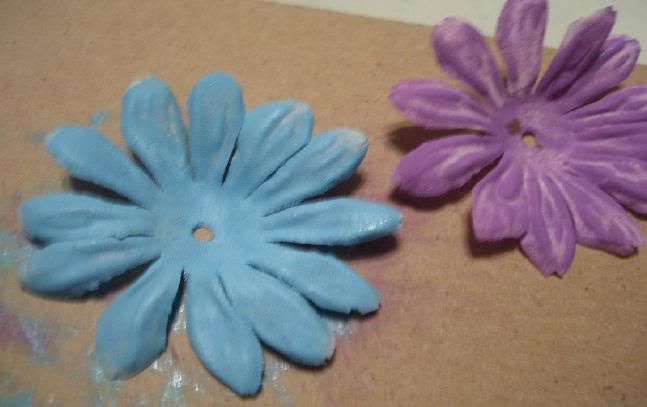 I also tried VersaMagic Dew Drops Chalk - I loved the way that these turned out.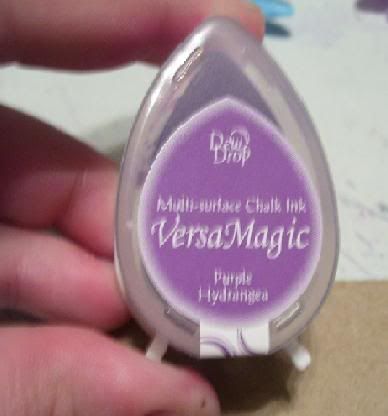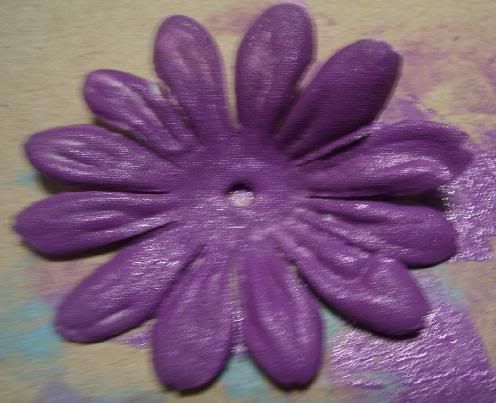 But, doing them with a small ink pad would have taken forever (or what seemed to be) so I got out my ColorBox Chalk Ink. These turned out really nice too, however being on a larger size, I felt that I was wasting my ink.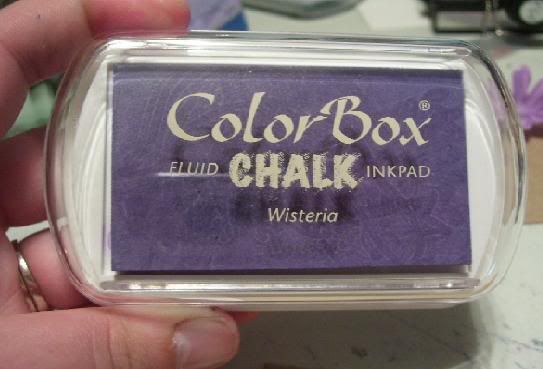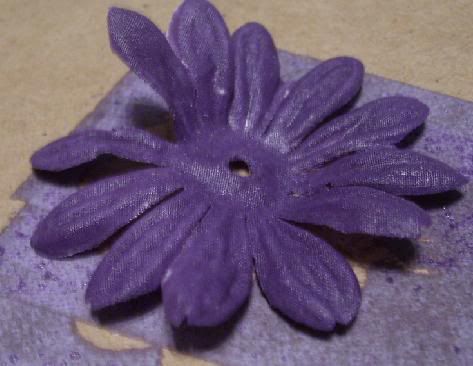 Here's a Versa Mark Brilliance . I did not like this one. These flowers have sat for about 23 hours. And this is the only one that is still WET! I moved it and got ink on my fingers.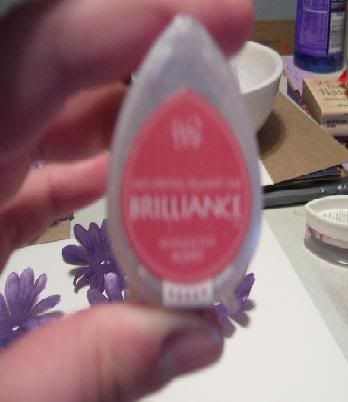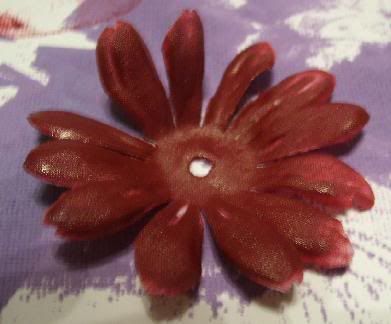 So I went back to the Alcohol inks. Here's some purples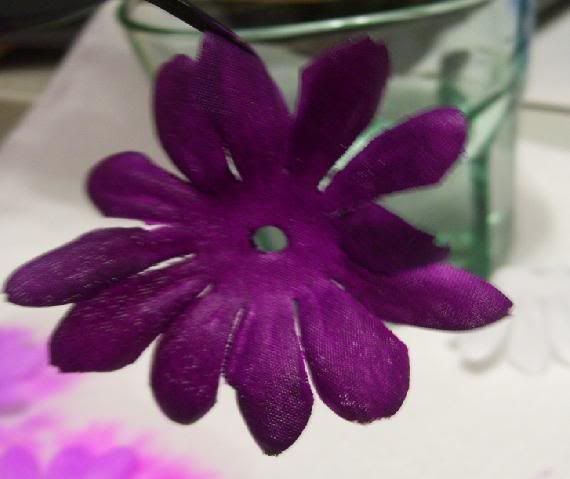 and some more colors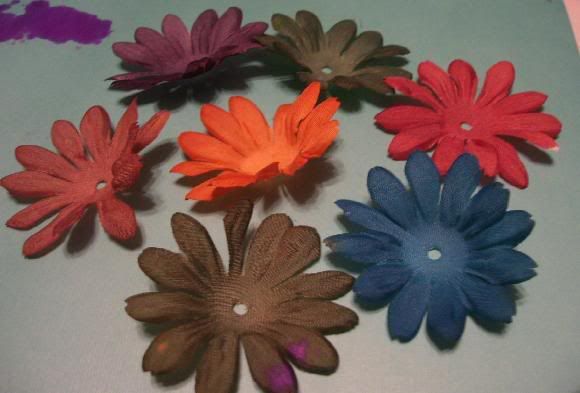 In the end, I like the look that using straight Alcohol ink gives the flowers. I did end up using my entire bottle of Wild Plum, but it was about 1/2 full when I started. Below is the Plum Flowers, dried.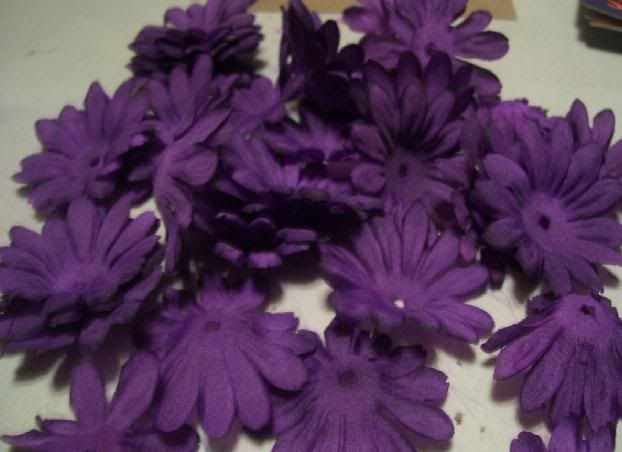 In Conclusion, I feel that the inks did a much better job. I also liked the look of the misters.